---
Maker: Tone
Model: CRW-1415
Ratchet wrench for tightening and loosening hub nut of wheel and crank mounting bolt. 
Hollow grip, lightweight, easy to grasp, hard to slip.
Ideal design for bicycle maintenance.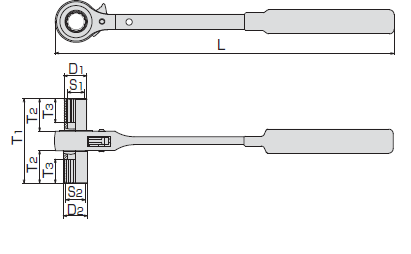 Example:

Caution:

Use wrench suitably fitted with bolt / nut.
Do not use with extension pipe etc.
Avoid giving shock by hitting with hammer etc.