---
Maker: Tone
Model: T4MN100R, T4MN140R, T4MN200R, T6MN300R
Visible indicator that makes torque setting accurate and reduces wrong torque setting.
When preset torque has been reached, a click sound will occur with slight force from the wrench.
Left screw tightening is possible by inverting the torque wrench.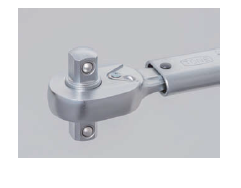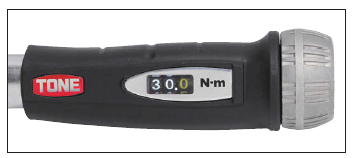 T4MN100R, T4MN140R, T4MN200R are a leather case. T6MN300R is a metal case.
Example: